Gutter Cleaning Services in London
If you are looking for a gutter cleaning company, Serna FM is ready to help today. With over 15 years experience in gutter cleaning, removal and maintenance Serna FM will keep your gutters function perfectly well. 
We have completed gutter cleaning jobs for 1000's of clients operating in North London, Central London, West London, South London and East London. You are able to read some of their  testimonials on our site. 
If you require industry leading gutter cleaning simply fill out the form below now or get in contact today on 020 7788 4313
Whether you are based in North, West, South or East London, we have successfully worked with over 1000 companies to date.
You can read our testimonials online to find out more. To get a gutter cleaning quote for your company, simply fill in the form provided or call us today on 020 7788 4313.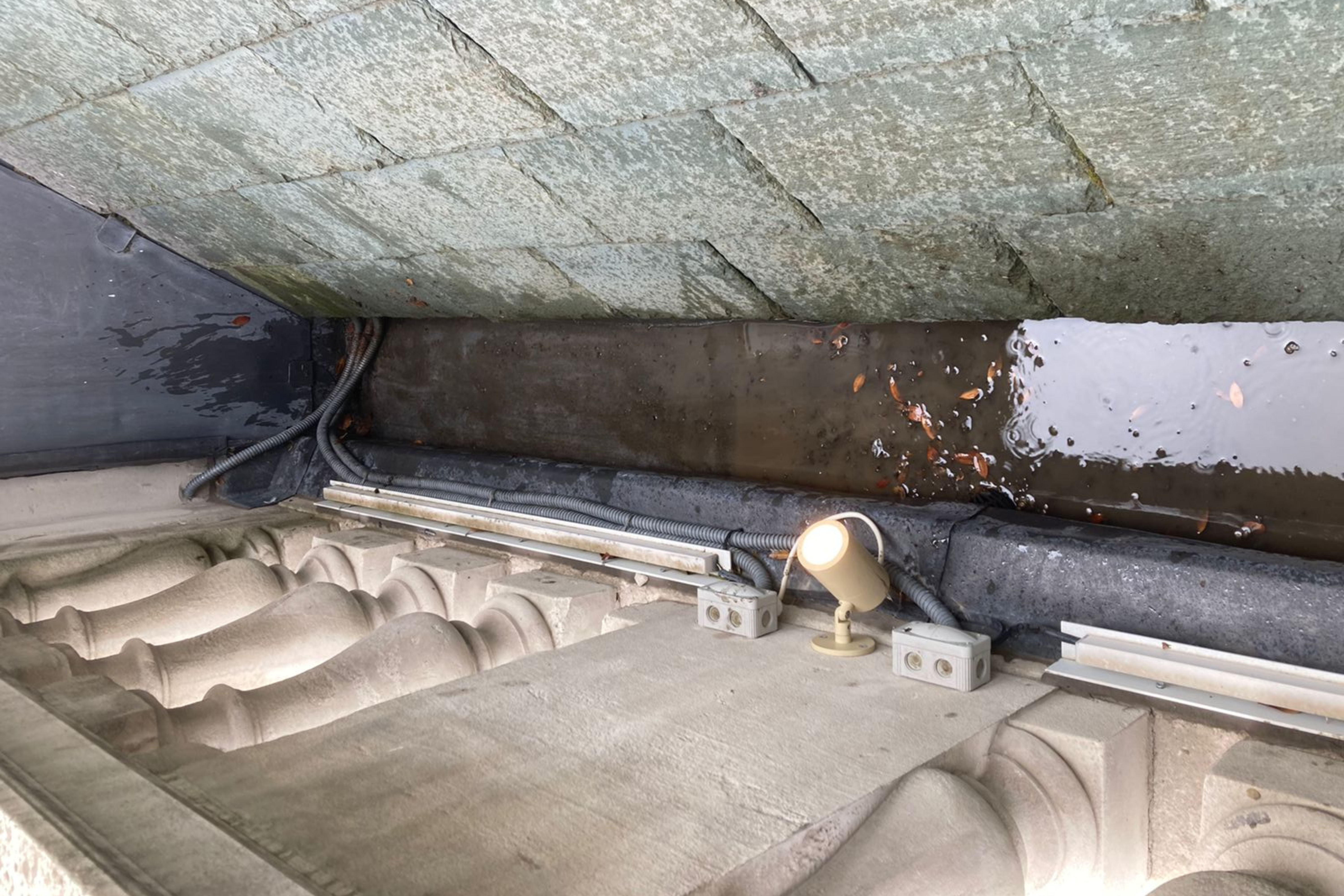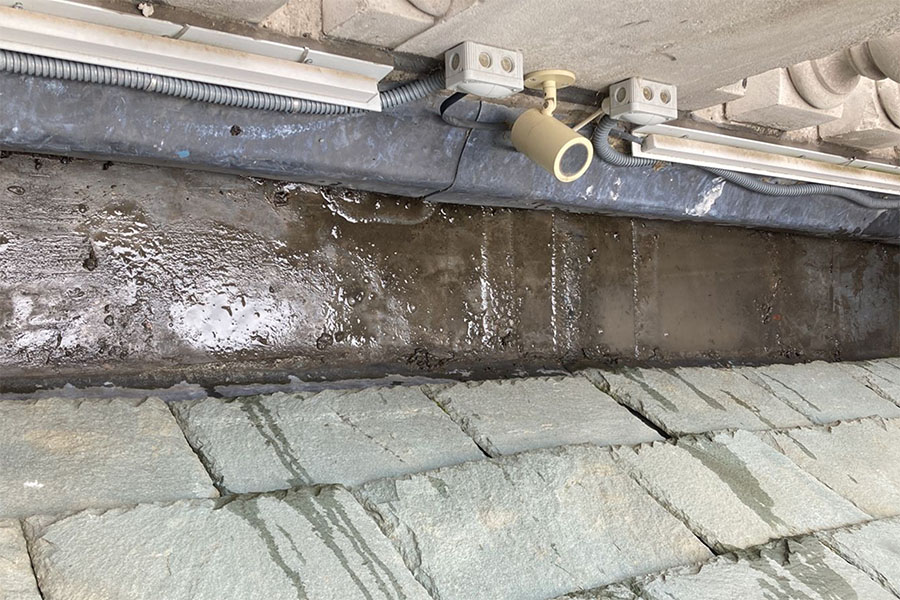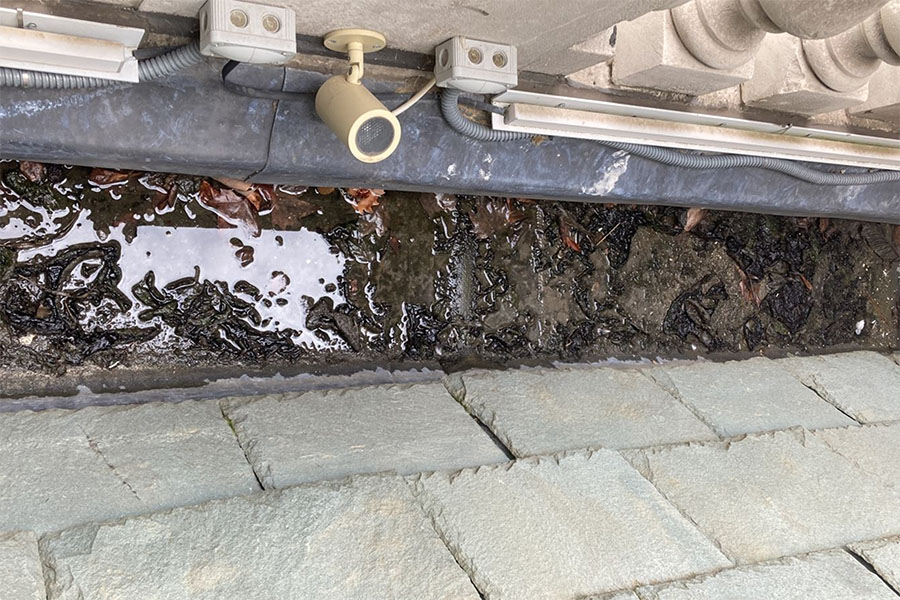 Contact us today to discuss your window cleaning project
Why is it Important to Clean Your Gutters?
As a homeowner and business owner, cleaning gutters is easy to overlook. However, keeping your gutters clean is imperative to keeping a building safe. Well-maintained gutters also increase the life expectancy of a building and prevent costly damages.
People tend to neglect gutter cleaning, removal and maintenance. Often we simply just forget given our gutters are often out of sight and out of mind. Yet whilst it may seem like an inconvenience, the headaches it'll save you, in the long run, make it worthwhile.
As well as cleaning your gutter, a gutter inspection is also recommended. A gutter service will determine the structural integrity of your gutters, checking if the fasteners are intact, the rain gutter is functioning well, as well as checking the fascia board that the gutters attach to isn't rotting. They will of course inform you of any detected damage. Any signs of damage should be dealt with as soon as possible to prevent further challenges and resulting costs.
Read More
When gutters aren't cleaned the following challenges often result;
Leakage: clogged gutters from leaves and debris block the gutters causing rainwater build up and eventual overflow which can lead to water damage to your property
Mold: left unattended collected leaves and debris in your gutter can decompose and rot. This in turn can cause mold to grow which thrives in damp environments. The mold can actually cause health problems in your house.
Roof Damage: a clogged gutter means the rainwater collects and has nowhere to go. This causes water to overflow onto the roof, soaking through shingles which can eventually leak into your home. The weight of the rainwater can also make the roof cave in or cause cracked foundations
Pests and Insects: the leaves and debris create a perfect environment for bugs and rodents to nest in. The decomposed leaves are also a great food source for them
How Often Should You Get Your Gutters Cleaned?
You should get your gutters cleaned at least once or twice per year. If your gutters removal and cleaning are not done this proactively you can cause real damage to the property. When gutters are completely blocked and the flow of water no longer occurs correctly leaks, the property is prone to leaks and damages. 
If there are more trees in your area or the area is prone to debris in the air you may need to get the gutters cleaned more often. Some areas may even require gutter cleaning every three months. 
Read More
Another factor to consider is how heavy the rainfall is. In the UK, rainfall is frequent and long-lasting. This mix of heavy rainfall and gutter debris can cause structural damage to your gutter system. Changes in temperatures should also be considered. If there is consistent rainfall followed by freezing temperatures, the gutter can shrink and then contract which will cause cracks and damage. Again the UK is of higher risk given the weather climate. 
Given this gutter cleaning is best done at the end of autumn after all the tree foliage has accumulated in your gutter and the beginning of spring.
How to Know if Your Gutters Are Damaged Due to Build Up?
It's always best to be proactive with gutter removal as opposed to waiting until there is clear evidence of damage. However, there are some indications that your gutter is more likely to be  damaged;
Read More
Gutter Age

: older gutters are more prone to damage. Typically gutters should last 15-20 year before needing to be replaced. They can however last up to 40 years if well maintained. If they are older than 10 years it'd be smart to do routine damage checks.

Dripping

: when gutter are blocked, water will not flow through them correctly which causes them to drip. Dripping gutters are a clear sign of a clogged gutter.

Pooling:

if there are signs of pooling water around your property e.g. your lawn or driveway it's possible this has resulted from poorly functioning gutters

Roof damage / leaking:

 if your ceiling is damp or it seems like the roof is sunk or partly collapsing it's more than likely you have a gutter issue that has caused excessive water build-up that has overflown to your roof and caused damage.

 
How Much Does Gutter Cleaning Cost
Gutter cleaning will cost will depend on various factors including:
The size of your gutter system
How many stories the building has
How long ago the gutters were last cleaned
Larger gutters will cost more as will cleaning of buildings that are on multiple stories. For taller high-rise blocks and office building rope access professionals may be required to abseil up and down the building to facilitate gutter removal. If the gutters have not been cleaned for a long time, there will be excessive build-up, mold, and possibly pests and damage. All of which will inflate costs.
At Serna FM we provide incredible value for money for our gutter cleaning services. Get in contact today for a free quote.
Read More
We pride ourselves on our commitment to customer service and operate with a highly personable approach. You will find we are always contactable and will go above and beyond to exceed your expectations.
Our rope access technicians are able to reach any windows no matter the height of your building and are trained to the highest industry standard. All rope access technicians are qualified by the Industrial Rope Access Trade Association at level 3 ( the highest level of comprehensive training for rope access safety).
We would be delighted to make your windows sparkling clean and operate across all of London including ; North London, North West London, Central London, South London and East London.
Where Can I Find Gutter Cleaning Near Me?
Serna FM provides gutter cleaning, gutter removal, and gutter repair across all of London. Areas we service include; North West London, North London, West London, Central London, East London, and South London.
Our gutter cleaning experts are able to travel to your home or business in any area of London. We offer a full suite of services including gutter cleaning, gutter maintenance, gutter removal, inspections, and repair. 
Why Use Serna FM for Gutter Cleaning?
The Serna team are experts at gutter cleaning, removal and maintenance. We can deep clean, unclog and resolve any of your gutter issues. We are also able to reach even the highest gutters and will also remove rainwater and residue from other high surfaces such as your roof and balconies.
Serna is a proud family run business with over 15 years of experience in gutter cleaning. All of our gutter cleaning professionals are highly trained, fully vetted, and insured. We are completely dedicated to high standards, performing regular quality checks as well as being recognised by various bodies for our dedication to excellent standards. We are also recognised by many institutions for our commitment to health and safety.
Read More
At Serna customer service is paramount. We are incredibly personable and fully contactable at all times. No issue is too big, we are always on hand and make it our mission to ensure 100% customer satisfaction. We are accustomed to cleaning all types of buildings and provide a guarantee that your expectations will be met.
Serna Facilities Maintenance Accreditations & memberships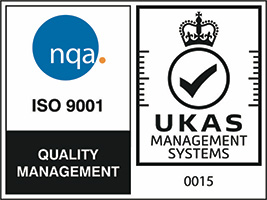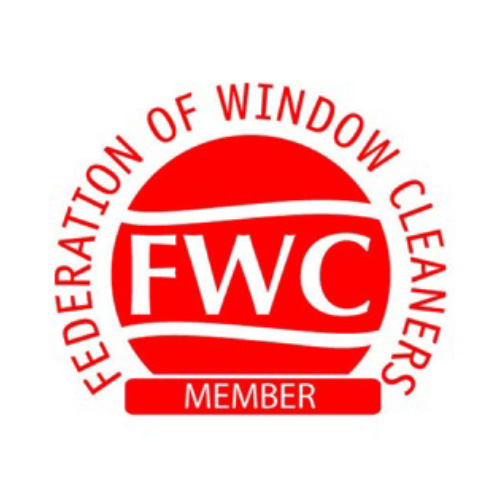 Some of our clients we work with